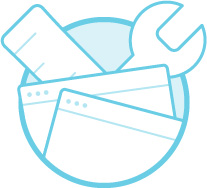 We will Be back Soon
This is a short time-out while we work on refreshing the site.
Undergoing Maintenance
graphicdesign.ie team is busy working on updating and improving the site, keeping it up-to-date with current best practice.
Feature Updates
We are giving the website a facelift and improving the overall performance of the site and it will be live soon.
Upcoming Additions
Over the coming months we'll be creating new articles and adding features to graphicdesign.ie